Step 1: Click the WiFi icon at the top of your screen in the menu bar. A list should drop down of available networks. Choose the "Michener" network if you're a staff member, or the "Michener_Students" network if you're a student.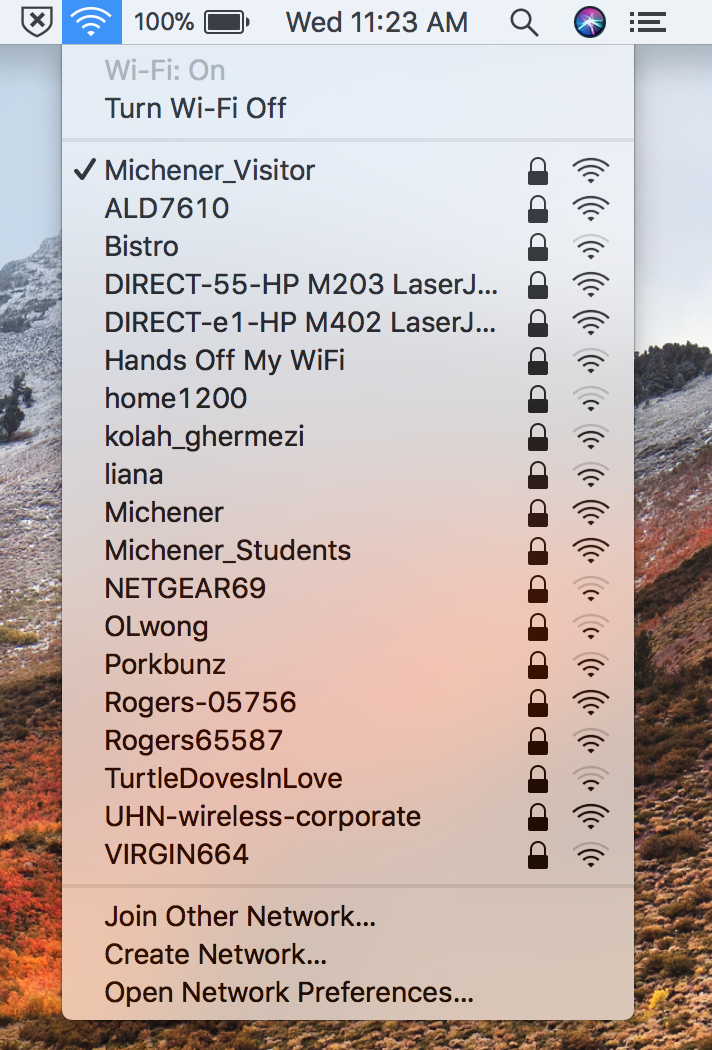 Step 2: A window should pop up asking for credentials. Enter the same username and password you use to log on to Michener computers & email.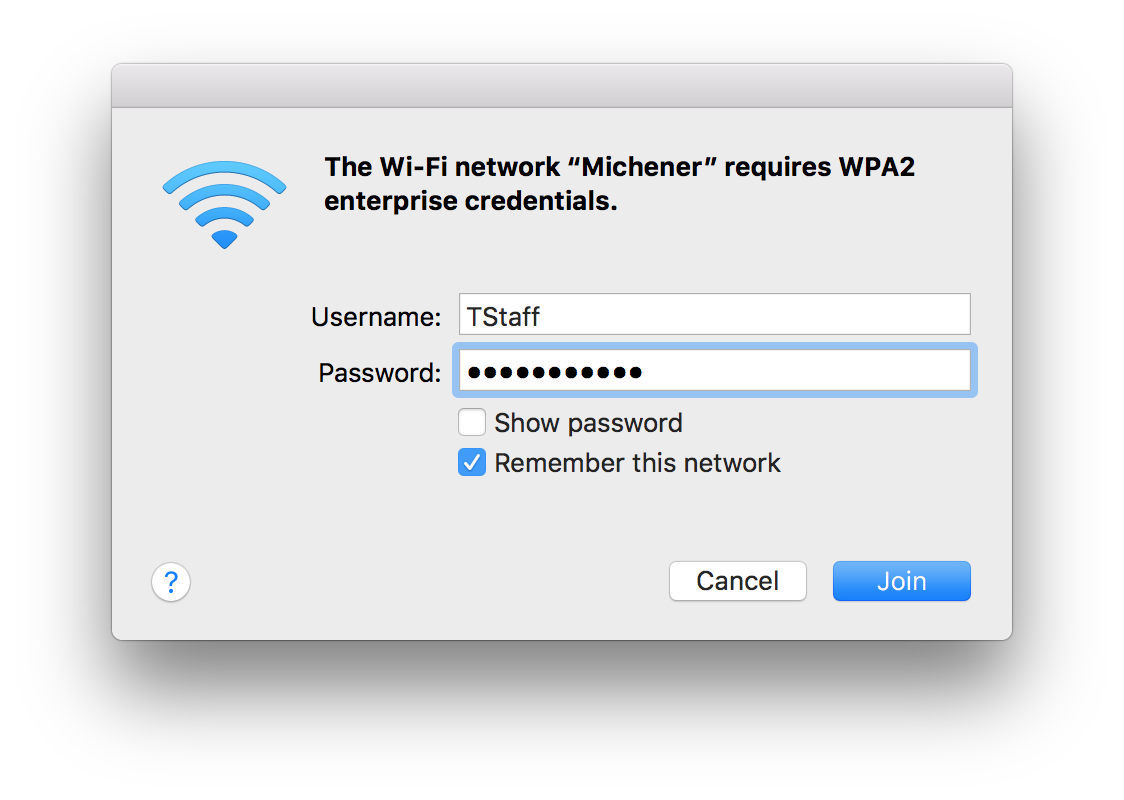 Step 3: If you have never connected before, you will then receive the following pop up asking you to save the server certificate. Click continue.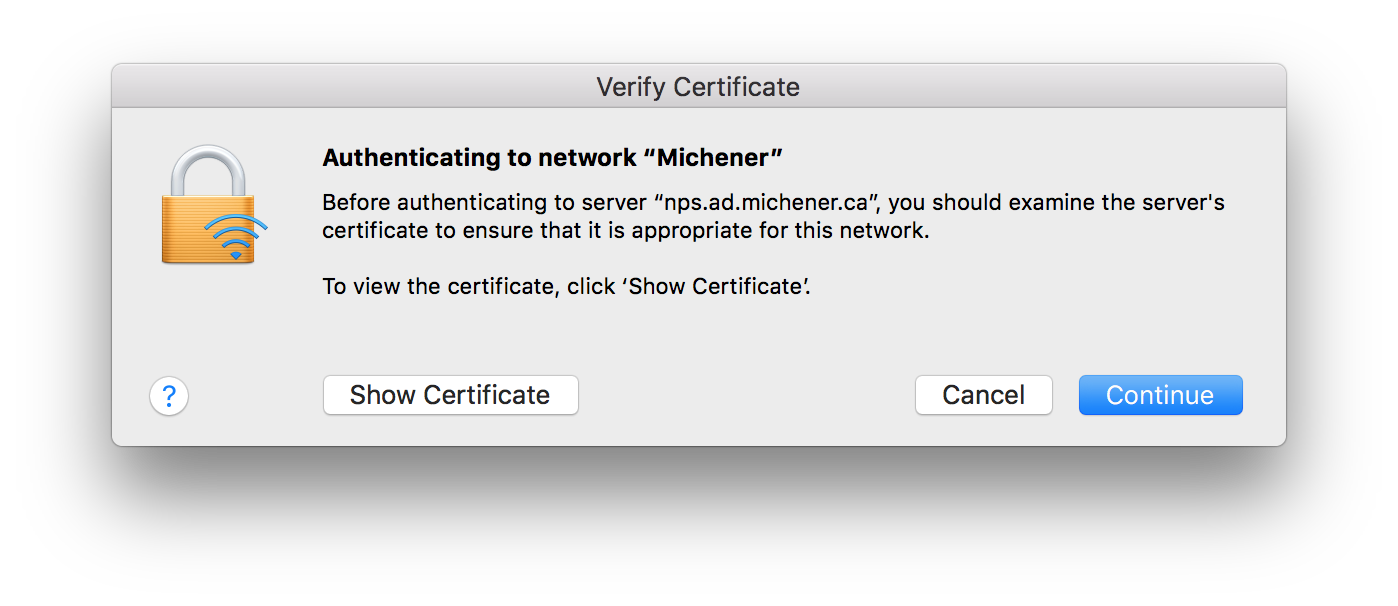 Step 4: Your computer will ask you for credentials to save the certificate. It is asking for your Mac username and password, not your Michener username and password. Enter them and click OK.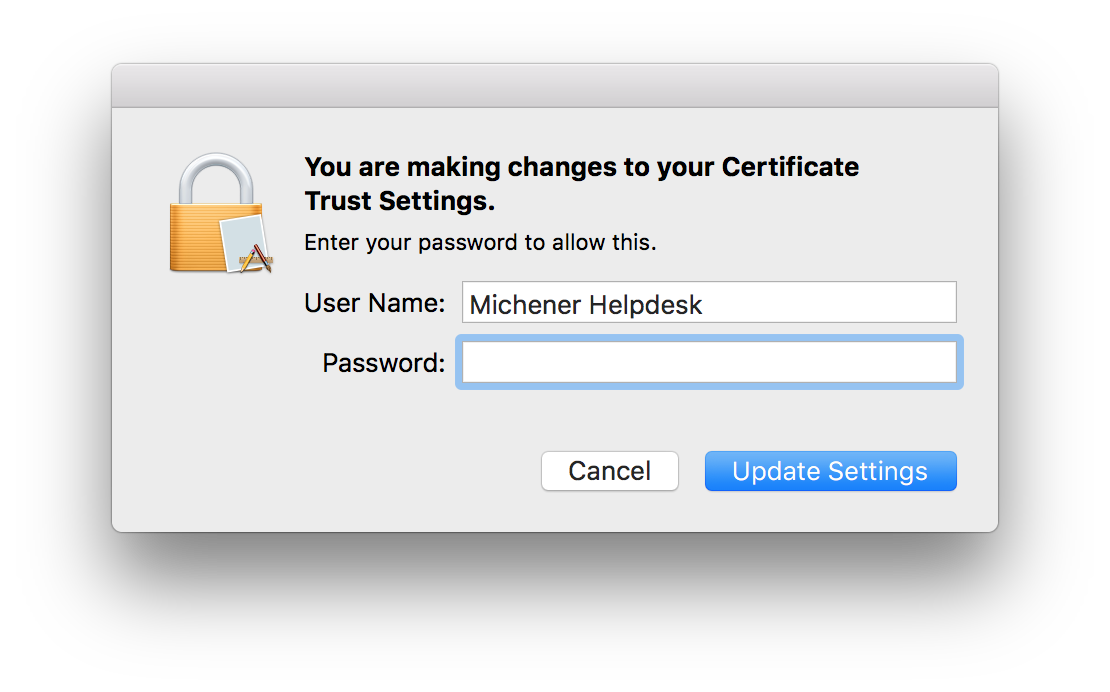 Step 5: That should complete the setup. If you look at the WiFi icon again, you'll notice that the bars are coloured black now, indicating a connection. Click the icon, and you'll also see a checkmark next to the "Michener"/"Michener_Students" network.