Adding a UHN email account to your local Outlook client on a Michener computer is a simple process. Below are instructions for Outlook 2010/2013/2016. The screenshots are of Outlook 2010, but the setup instructions remain the same for all supported versions.
Outlook 2010/2013/2016
Step 1. Click the "File" menu in the top left corner of your Outlook window.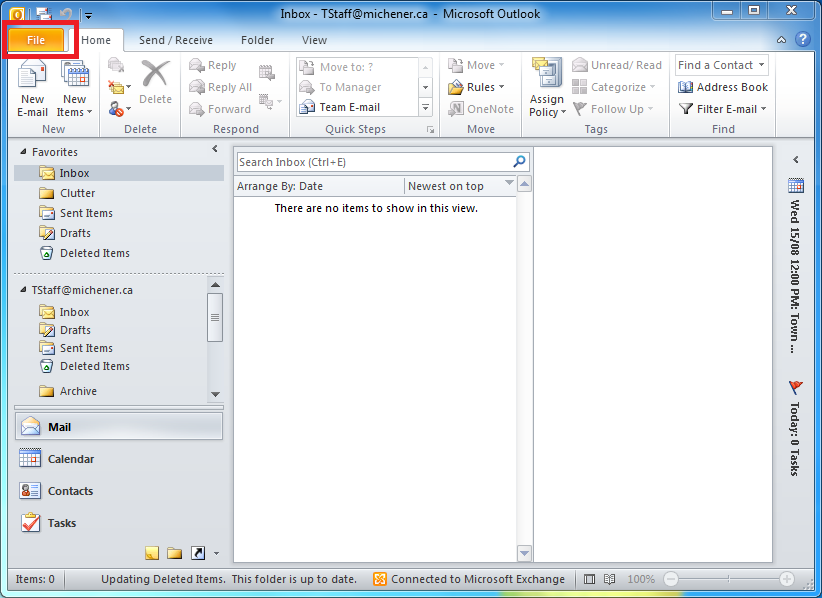 Step 2. Click the "Add Account" button.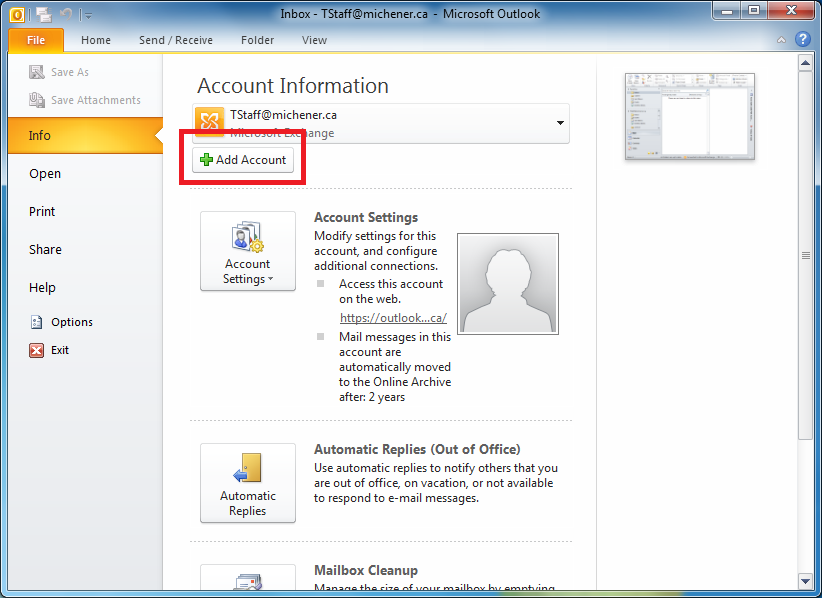 Step 3. In the window that pops up, enter in the required information. Your full name as you wish displayed on your emails, your full UHN email address, and your UHN account password. Then click "Next".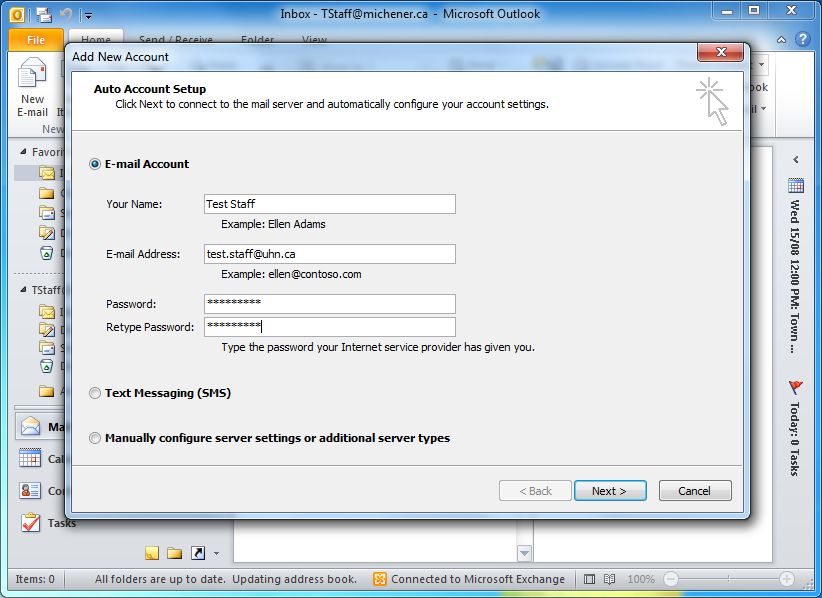 Step 4. Outlook will proceed to automatically set up your account.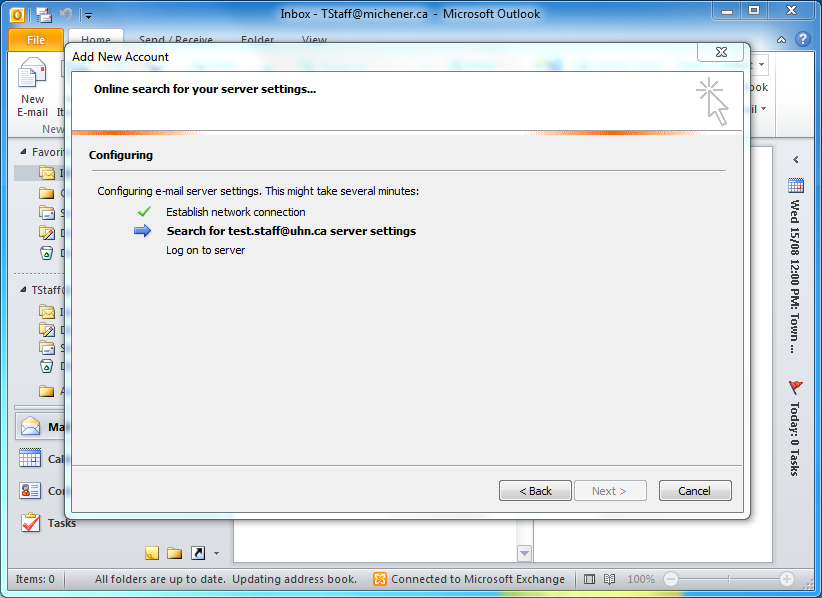 Step 5. Once setup is complete, you will see the below screen. Click "Finish".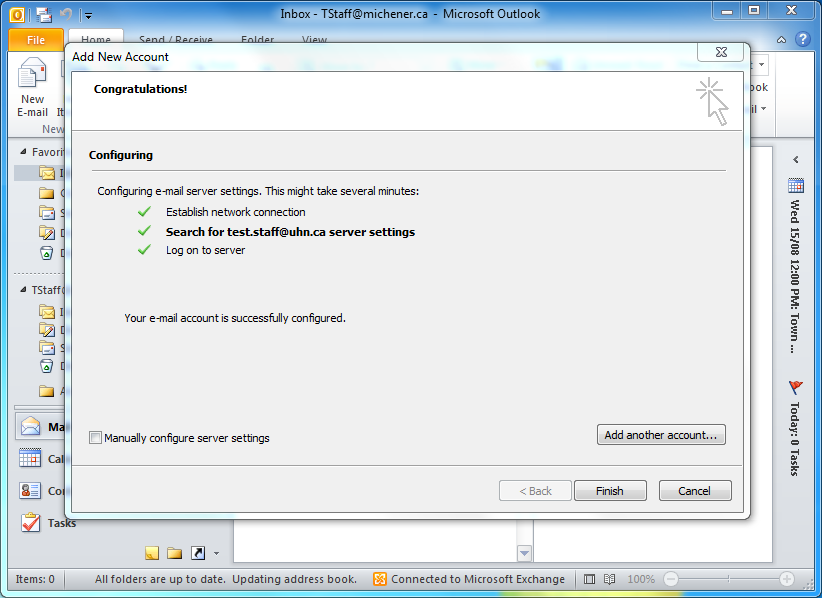 Step 6. A dialogue box will pop up requesting that you restart Outlook. Click "OK", close Outlook, and reopen it.

Once Outlook has reopened, your UHN account should appear in the sidebar of Outlook with your other configured email accounts.
If you encounter any issues with this setup, please reach out to the Michener helpdesk.