Switching Audio Devices
Step 1. Right-click the "Speaker" icon on the computer tray.

Step 2. Select "Playback devices".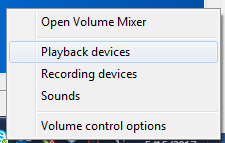 Step 3. In the "Sound" window, click the "Playback" tab. There are a number of audio devices listed, as shown below. Devices may vary from computer to computer.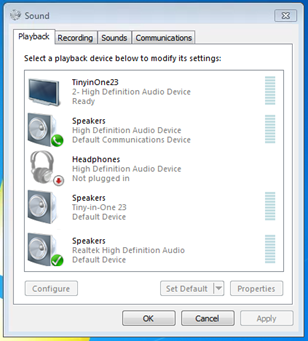 Step 4. To switch between devices, select the device you want to use and then click "Set Default".

Step 5. Right click the device, and select "Test", to test the sound. If you hear sound output from the device, the correct audio device has been selected.
Missing Playback Devices
If the playback list is empty or you are not seeing your device in the "Sound" window, the device(s) could have been disabled. To get the devices to reappear, follow the steps below:
Step 1. In the Sound window, right-click and select "Show Disabled Devices".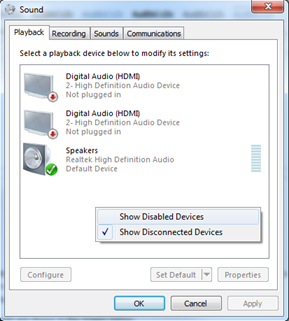 Step 2. Disabled devices are grayed out with a black arrow pointing downwards. To enable the device, right-click on the device and select "Enable".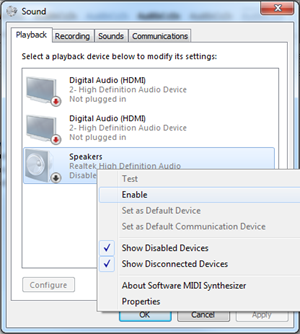 If you need any assistance with this, please contact the Helpdesk at extension x3369 or send us a ticket at helpdesk@michener.ca.