Setting up Remote Desktop Windows
Step 1 - Open "Remote Desktop Connection" on your computer. You can find it under Start Menu > Windows Accessories > Remote Desktop Connection.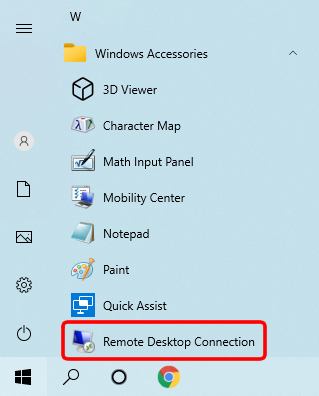 Step 2 - You should see the window below. If you do not see the full dialog box below, click "Show Options" in the bottom left corner. In the Computer field, enter "remoteaccess.michener.ca". In the User name field, enter your username preceded by "Michener\". Then click on the "Advanced" tab.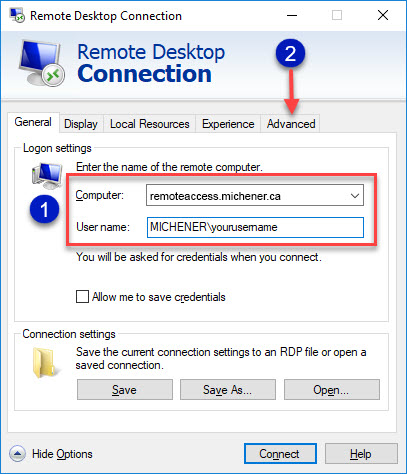 Step 3 - Click on "Settings".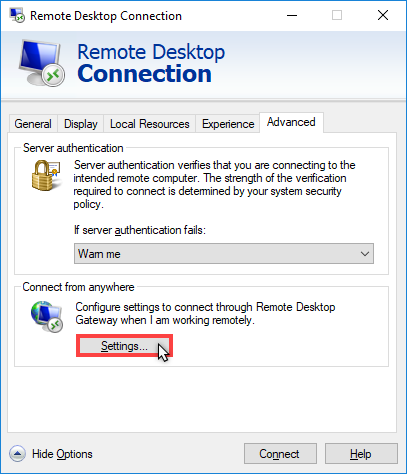 Step 4 - Click on "Use these RD Gateway server settings". In the Server Name field, enter "remoteaccess.michener.ca". Click "OK".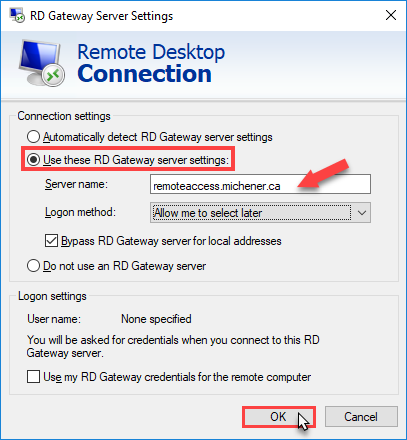 Step 5 - Now click on the "General" tab and Click on "Save as" to save this configuration for future use.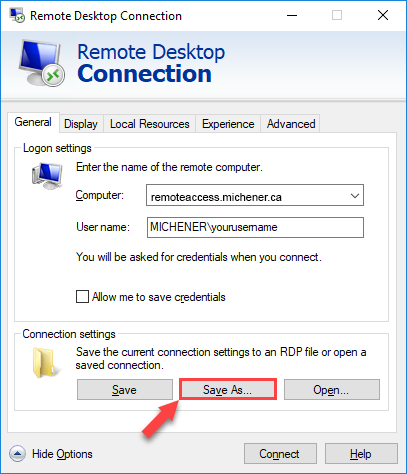 Step 6 - Once you've saved the configuration, click "Connect".
Note: A new window may pop up asking to trust this connection. Check the box to not ask again, then click Connect.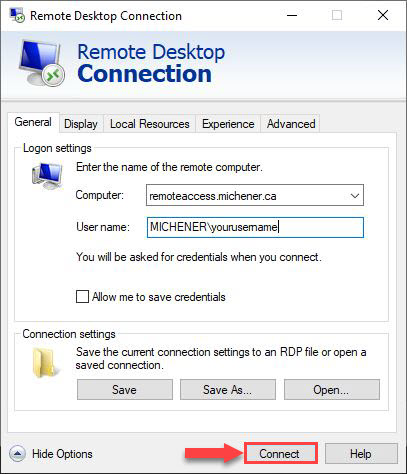 Step 7 - A window will then pop up asking you for your password. After filling your password, click on "OK". The MFA process will then authenticate you, depending on the method you chose in the previous steps (Authenticator App notification or Phone call).
Note: You may need to enter your password a second time after MFA verification.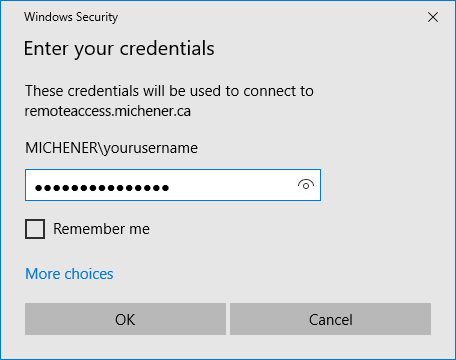 Once you've successfully logged on, you should see an environment similar to your Windows desktop at Michener. However, the interface is more similar to Windows 10, and the Office suite is Office365. You may notice some interface differences compared to your Michener desktop.
Accessing fileshares and email is done exactly the same way as your local on-site desktop, although you will need to set up your email initially, using the following instructions.
Troubleshooting:
If you are having trouble connecting, please refer to the Remote Desktop - Common Issues guide.
E-mail Access
Step 1 - Open the Outlook client on your desktop. When you first launch Outlook, the following account window will pop up. Enter your Michener e-mail address and click "Connect".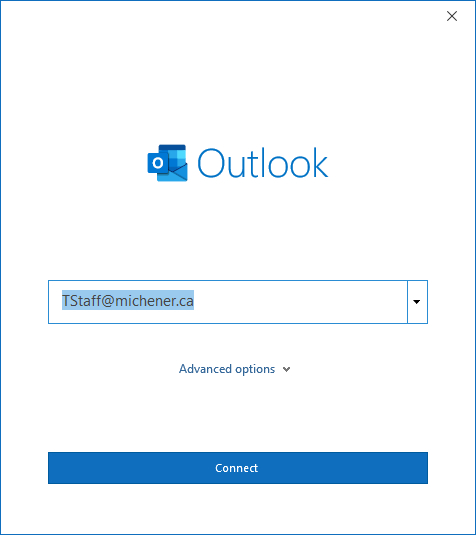 Step 2 - On the following screen, you can add another account or continue into Outlook.
Uncheck "Set up Outlook Mobile on my phone, too",
Click "Done", to continue into Outlook.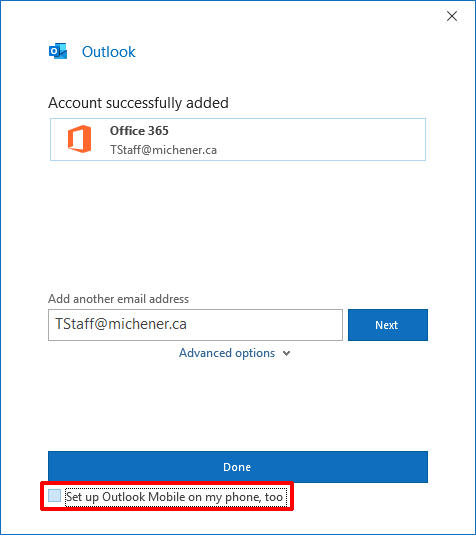 For more information about Outlook, visit our Outlook for Microsoft 365 Basics guide: