This article covers:
Prerequisites
A computer running Windows 10 or later. Earlier versions of Windows & all versions of macOS are unsupported.
A connection to the Michener VPN that is currently active.

For instructions on how to set up the Michener VPN on a Windows machine, please click here and ensure you follow the instructions for Staff if you are a staff member, or Student if you are a student.
Keep in mind that while a VPN connection can be made on a macOS device, you will not be able to install Coral on a Mac.

The Coral Workstation installer. You can download the file here.
Installation
Step 1 – Connect to the Michener VPN.
Step 2 – Download the Coral Workstation installer. Unzip the download to a local folder (for example, your C: Drive). Right-click the MichSetupFullWrkstn.exe file and choose "Run as administrator"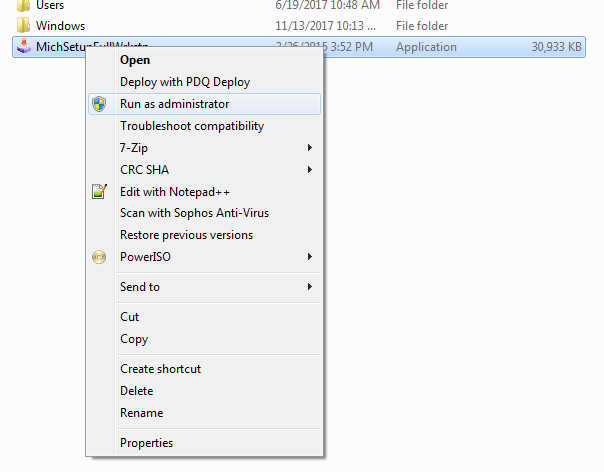 Step 3 – The installer will now automatically complete. Double-click the "Coral Workstation" icon on your desktop to open Coral. See the below instructions to verify your connection.
Verifying your Installation
Step 1 – Launch Coral Workstation, log in and ensure that the Coral PACS tab is at the top.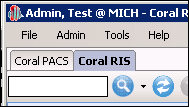 Please keep in mind that when you need to access Coral again, you will first need to reconnect to the Michener VPN every time.