Step 1: Go to outlook.office.com. We recommend you save this link as a bookmark for easy access. It is also available on the "Email" link on the Michener homepage at michener.ca.
Step 2: Enter your Michener email address and click "Next":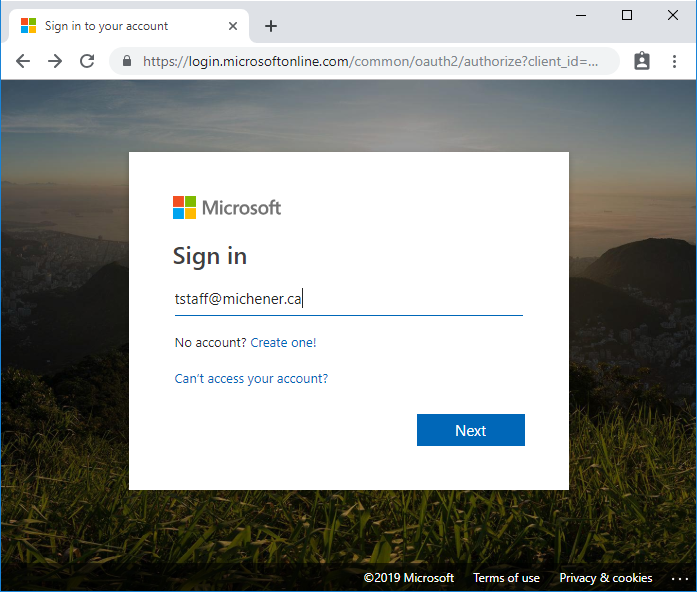 Step 3: Then, enter your password and click "Next":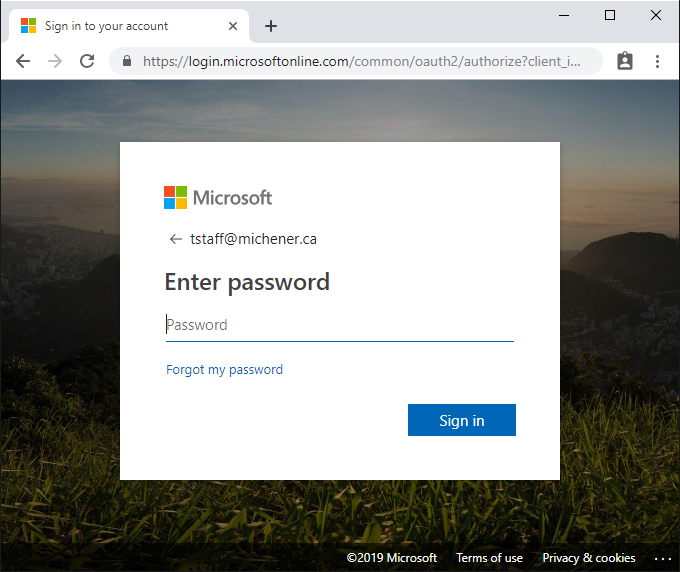 Step 4: You will then be prompted to update your password. Your new password must comply with our Security Requirements, as seen in this article. Fill in the requested information, and click "Sign in".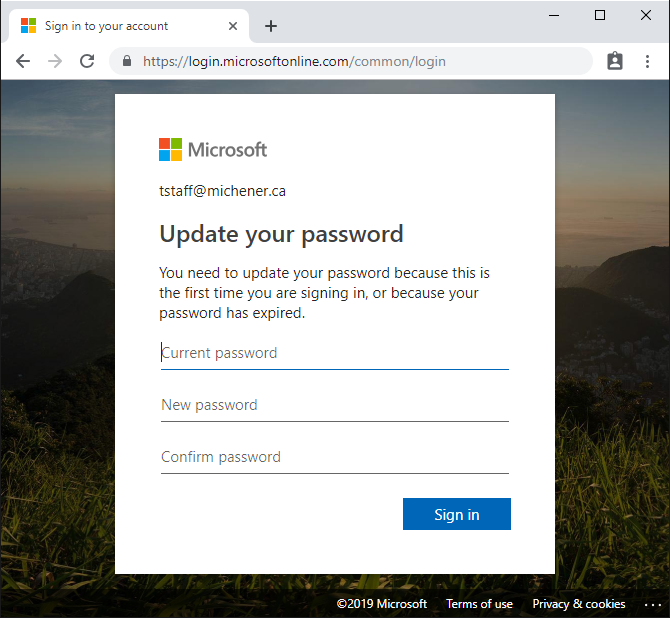 Step 5: Your password has now been reset. You will then be logged into webmail.