Step 1: Go to outlook.office.com. We recommend you save this link as a bookmark for easy access. It is also available on the "Email" link on the Michener homepage at michener.ca.
Step 2: Enter your Michener email address and click "Next":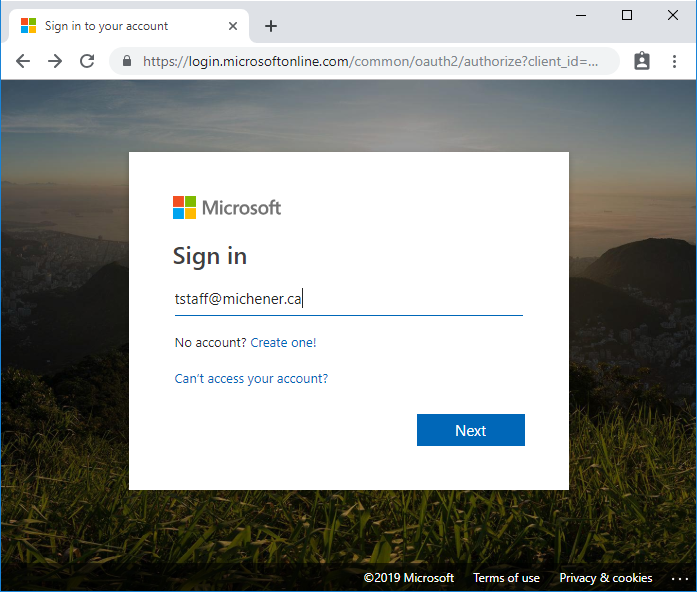 Step 3: Then, enter your password and click "Next":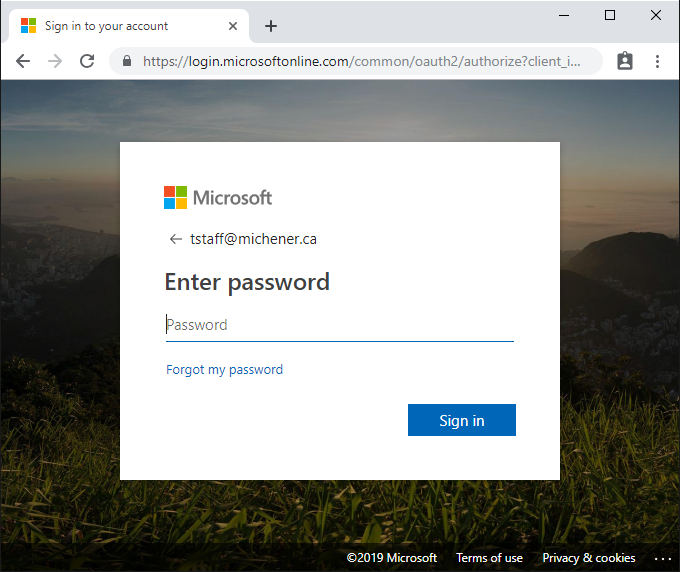 Step 4: You will be asked if you would like to stay signed in. This will keep you logged in even after you close the browser window. Pick "Yes" or "No" to proceed: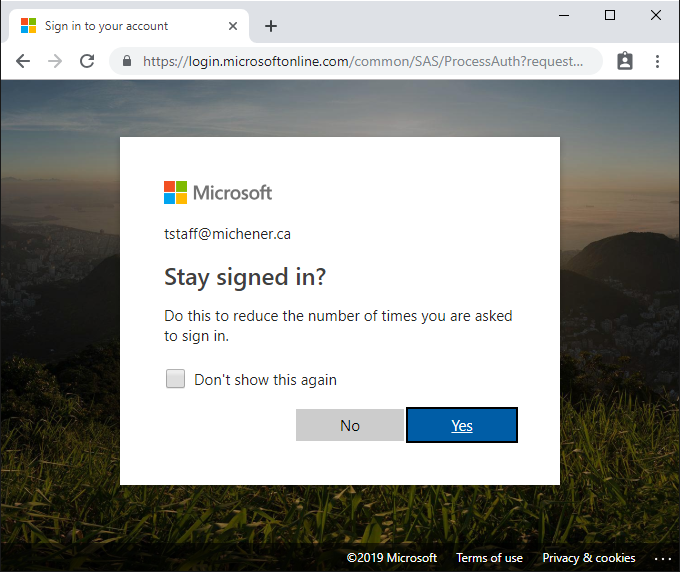 Step 5: You should now be logged in.