Step 1: Log into Office 365 Portal at portal.office.com with your Michener email & password on the computer you want to install the software on.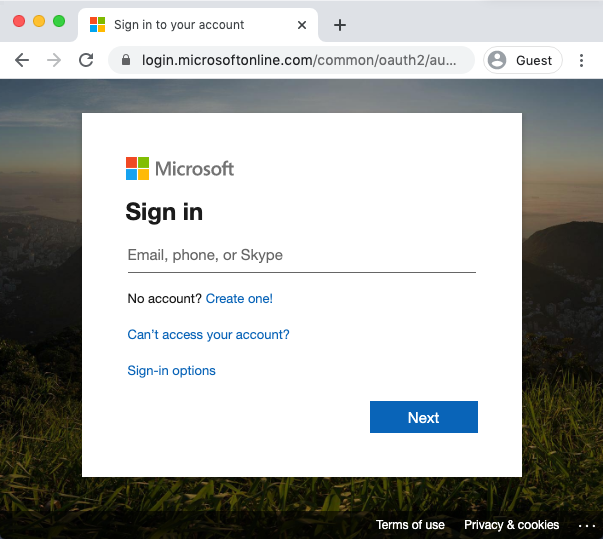 Step 2: Once you are logged in, click "Install Office", then select "Office 365 apps".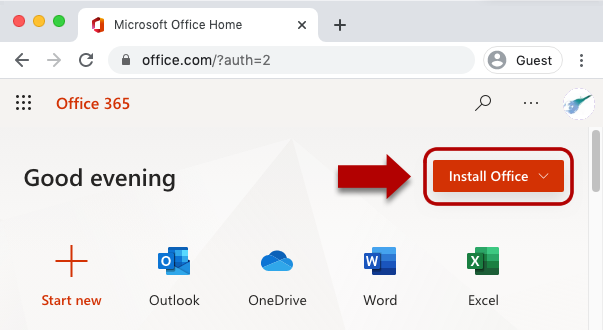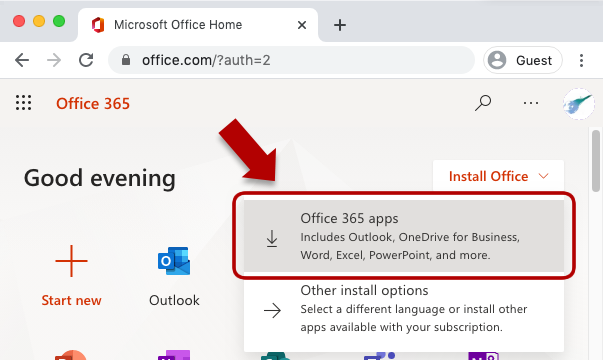 Step 3: Office installer will be downloaded on to your Mac.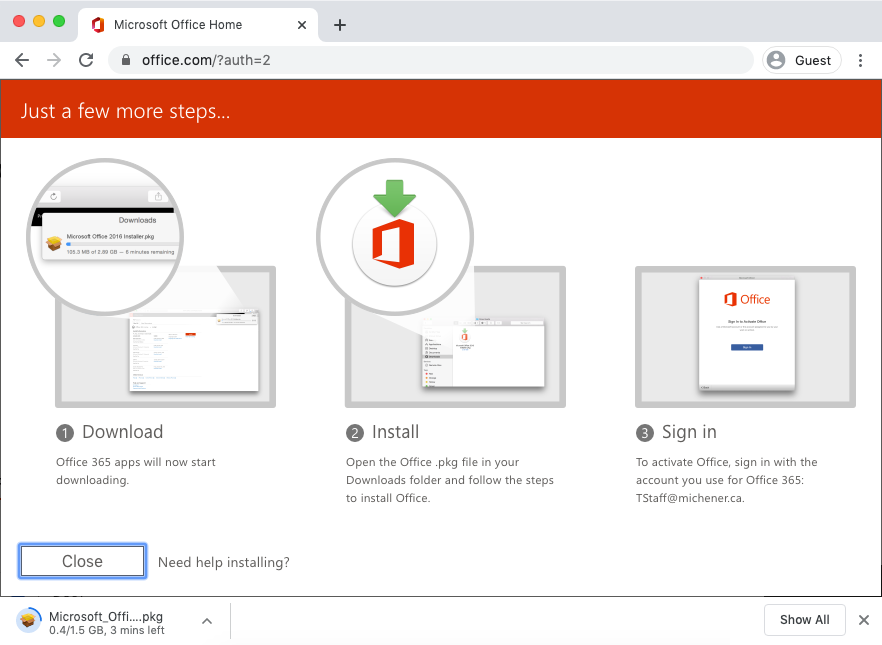 Step 4: Open Finder, go to Downloads, and double-click the installer.

Step 5: Follow the instructions in the installer.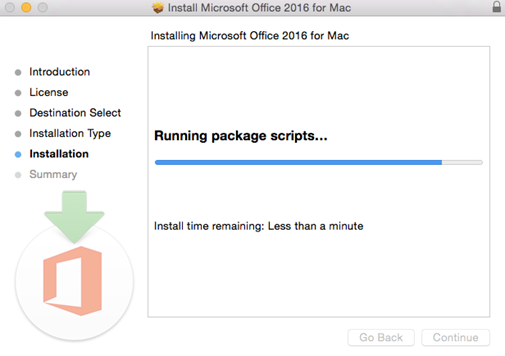 Step 6: After Office is installed, open any Office program. It will ask you to log in to activate. Click Sign in and log in with your Michener email address & password to Activate Office.