Installing Microsoft Office on your iOS devices (iPhones and iPads). This guide contains pictures for an iPhone installation.
1. Install Microsoft Office from the app store by navigating to the Microsoft Office app page and pressing the [GET] button.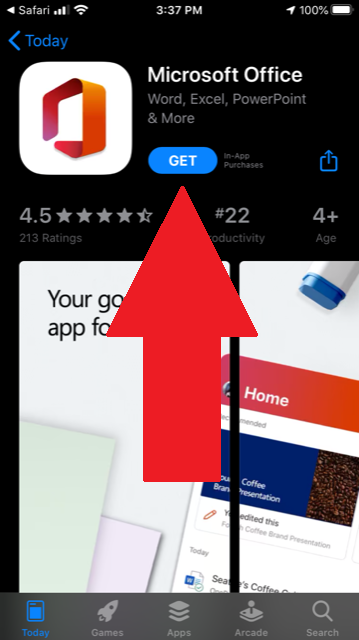 2. Once it has downloaded, open the app and press the [Sign In] button.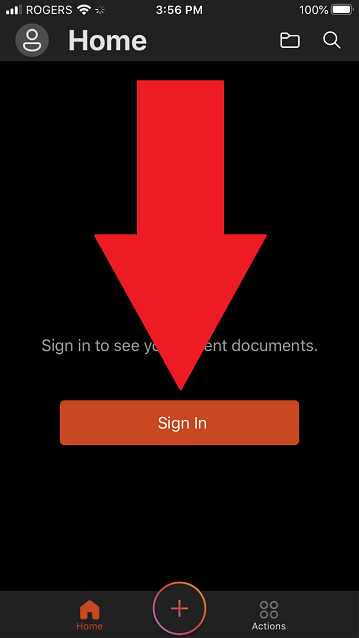 3. Enter your Michener email and password and then approve it on your MFA device.