Step 1 – Open Outlook 2016. When you first launch Outlook 2016, a Welcome to Outlook 2016 window will pop up. Click "Next >" to continue.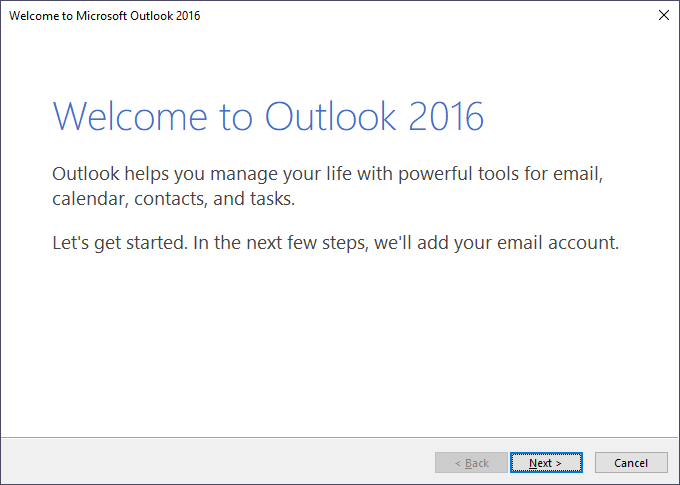 Step 2 – On the Add an Email Account window, make sure "Yes" is selected for "Do you want to set up Outlook to connect to an email account?", click "Next >",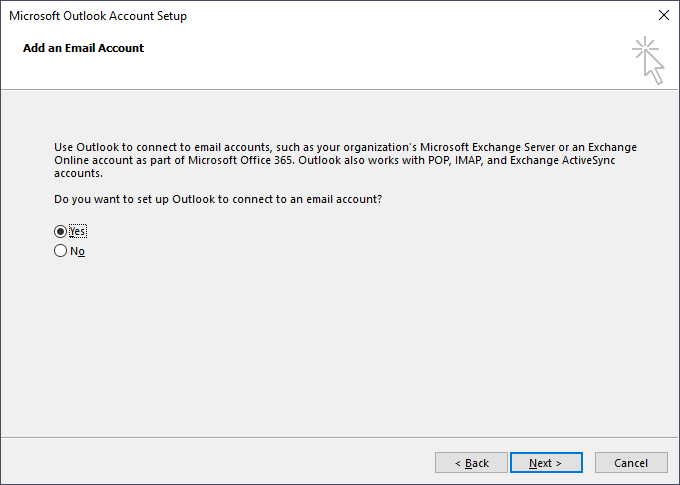 Step 3 - Your account information should in populated. Click "Next >" to proceed.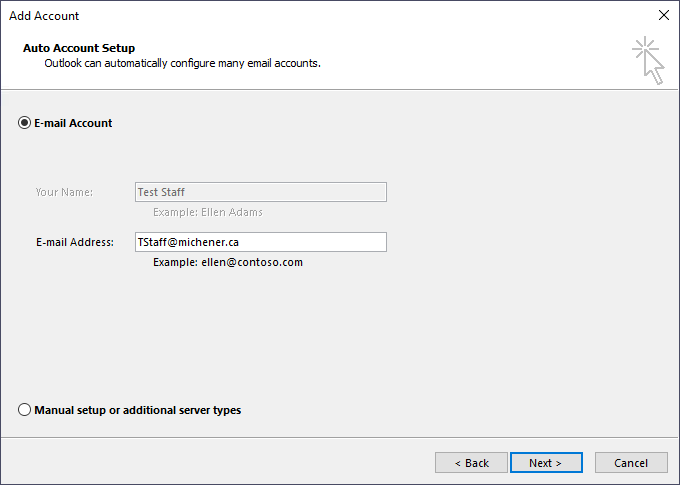 Step 4 – You will be prompted to enter your password. This is the same password that you used when you logged on to the computer. Once you have entered your password, click "OK".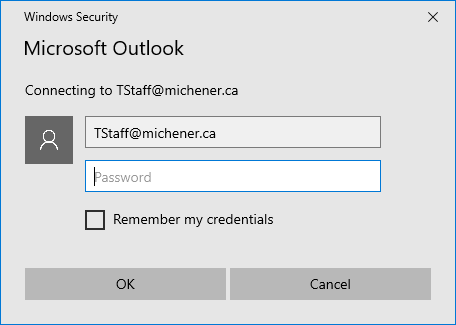 Step 5 – Once everything is configured, clicked "Finished". Outlook will open and start loading your emails.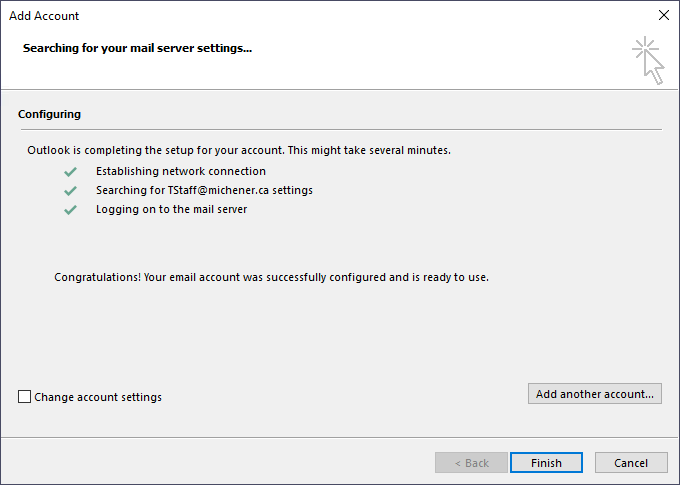 For more information about Outlook 2016, visit our Outlook 2016 Basic guide:
https://michener.zendesk.com/hc/en-us/articles/360000902146-Outlook-2016-Basics