Login
Step 1 – When you first login to a computer you will see a screen similar to the one below. Press Ctrl+Alt+Delete to unlock the lock screen.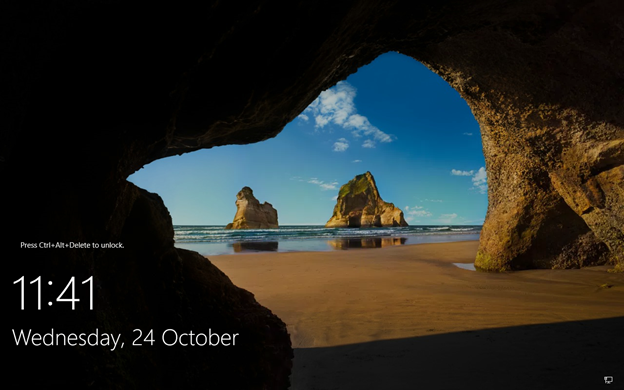 Step 2 – Enter your Michener username and password.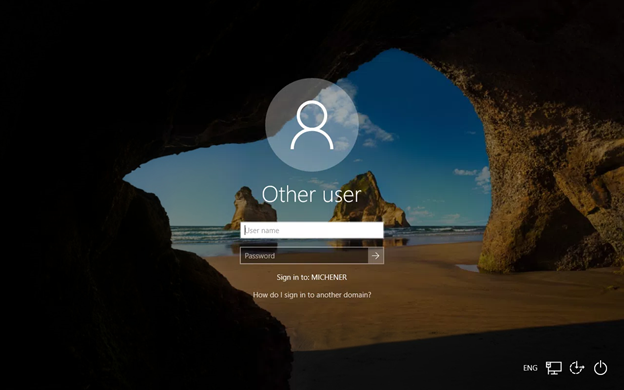 Desktop Overview
Once you have logged in, your desktop will appear. This is the main work space for your computer. From the desktop you can access your files and programs.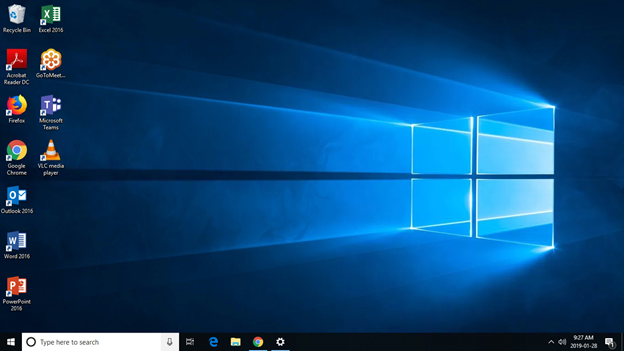 Taskbar
The taskbar is located on the bottom of your desktop. As shown below.

From the Taskbar you can access:
Start menu
Search
Task view
Pinned items and opened applications
Notification area
Time/date
Action center
Minimize all
Start Menu
The Start menu can be opened by clicking the Windows logo on the bottom left corner of the taskbar.
The Start menu has changed compared to the previous Start menu in Windows 7. From the Start menu you can access your files, applications, pinned items, settings, and lock/log off.
The Start Menu is divided into three sections:
Sidebar
Applications list
Live tiles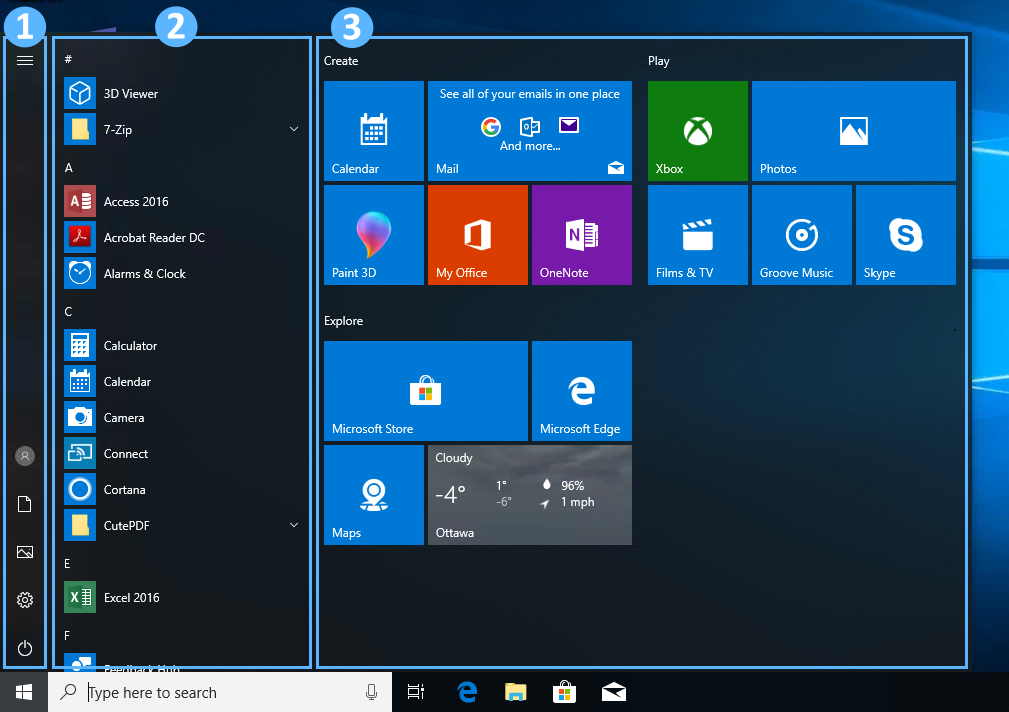 Lock and/or Sign out
Step 1 – Open the Start menu from the taskbar.
Step 2 – In the Start menu, on the left sidebar, click the person icon. A window will pop up.
Step 3 – From the pop up, you can:
Change account settings
Lock
Sign out