Step 1 – Open the Outlook client on your desktop. When you first launch Outlook, the login/add account window will pop up. Enter your Michener e-mail address and click "Connect".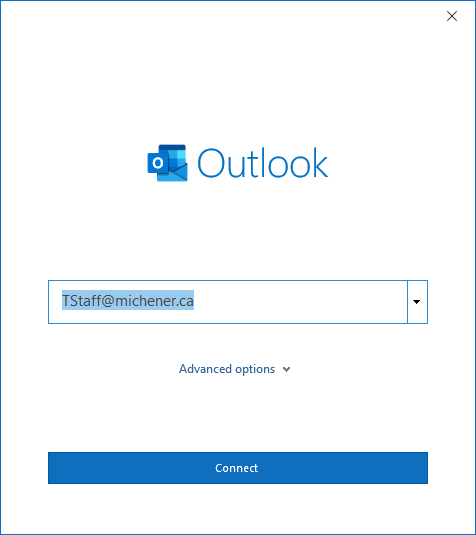 Step 2 – In the following screen, you will be asked to enter your password. Enter your password and click "Sign in"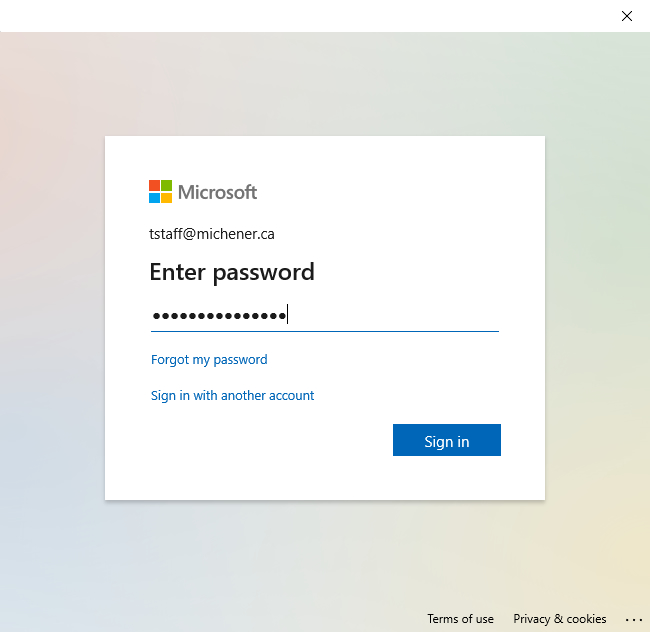 Step 3 - After entering your password successfully, you may be prompt for additional information or approve your sign in request.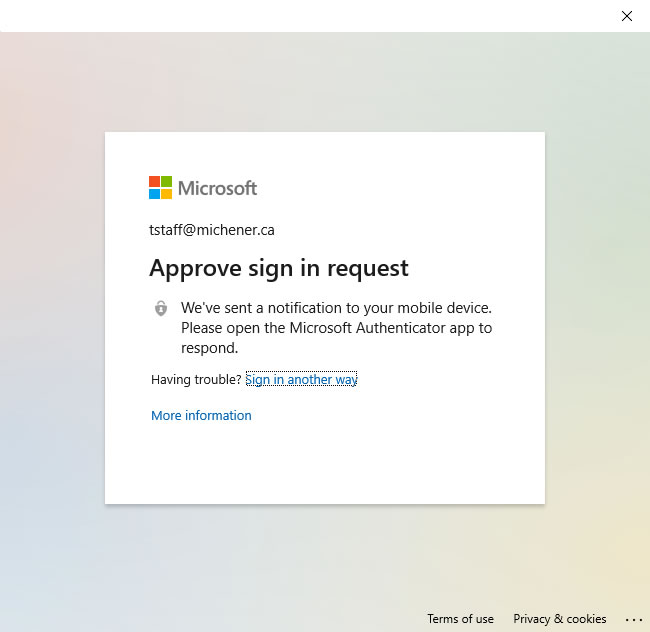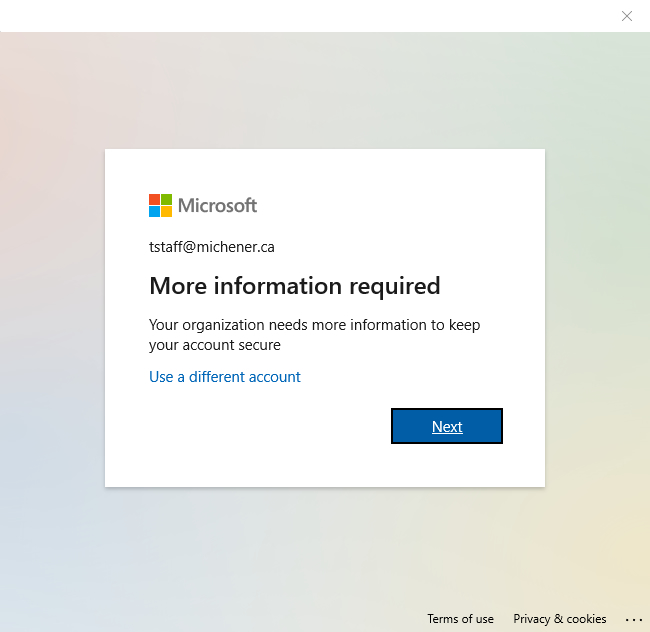 Step 4 – Once your sign in has been authenticated, you will be asked if you would like to stay signed in to all your apps.
Uncheck "Allow my organization to manage my device"
Click "No, sign in to this app only" or "OK" to continue.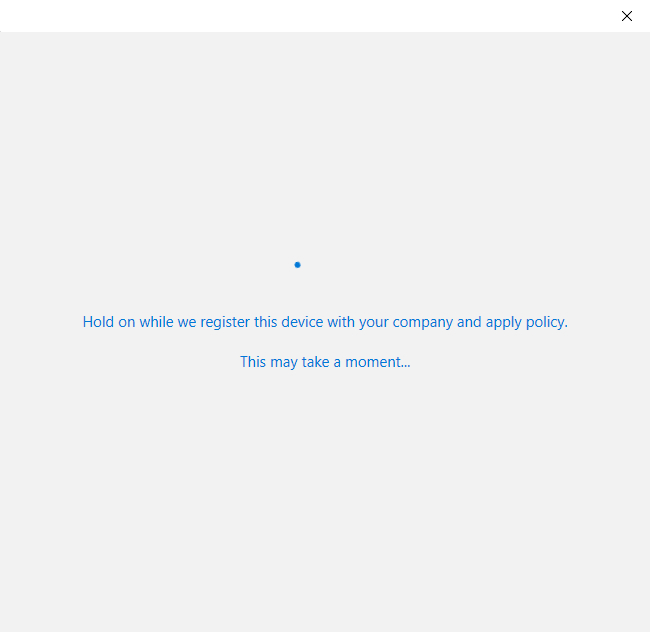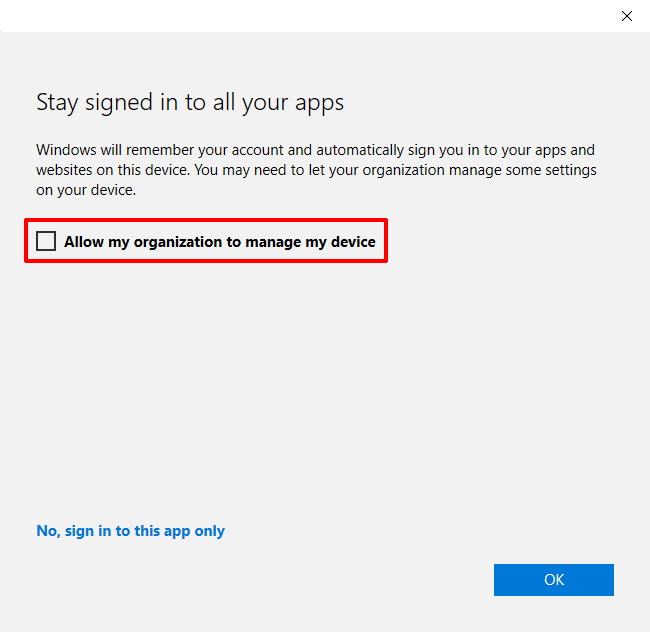 Step 5 – Your account has been successfully added to Outlook. Click "Done".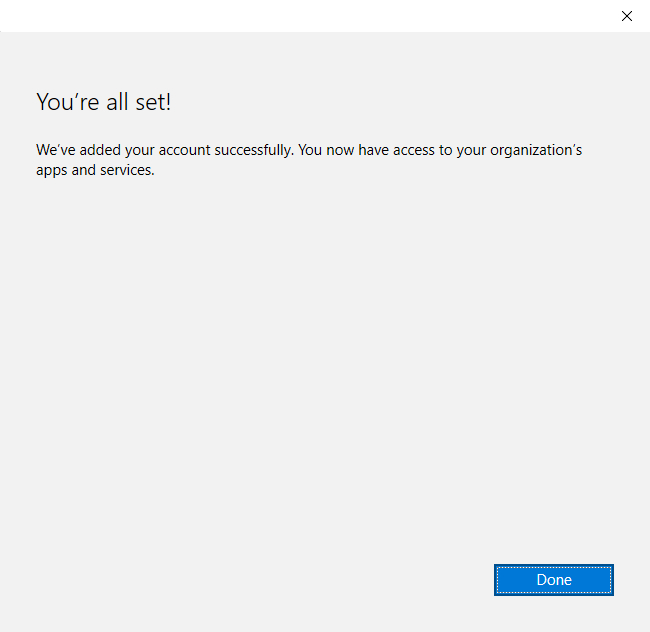 Step 6 - On the following screen, you can add another account or continue into Outlook.
Uncheck "Set up Outlook Mobile on my phone, too"
Click "Done", to continue into Outlook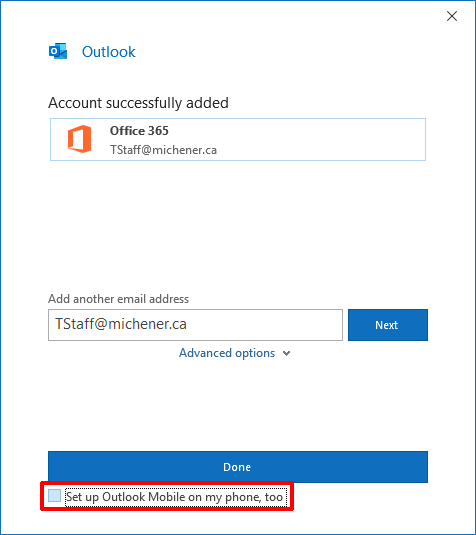 For more information about Outlook, visit our Outlook for Microsoft 365 Basics guide: