In Windows 10 the File Explorer launches Quick Access by default. Quick Access allows you access your recent and frequently used files and folders. Prior to Windows 10, File Explorer launched My Computer, now called This PC. If you would like to launch This PC instead of Quick Access, follow the steps below:
Step 1 - From the Start menu or taskbar click the File Explorer icon to launch it.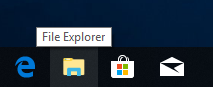 Step 2 - In File Explorer, click the "View" tab.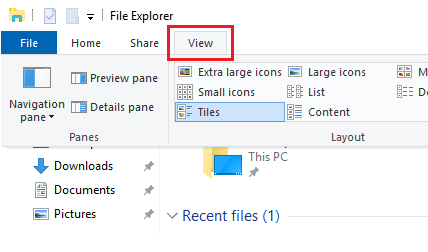 Step 3 - Click Options and click "Change folder and search options".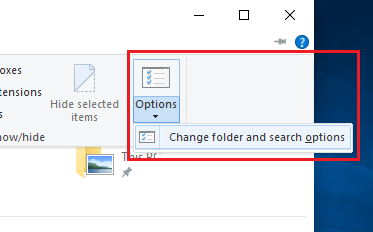 Step 4 - In the "Folder Options" windows under the "General" tab, change "Open File Explorer to:" from "Quick access" to "This PC".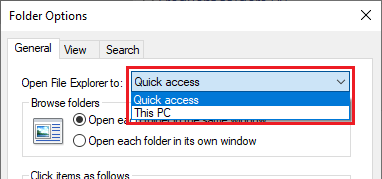 Step 5 - Click "Apply" and "OK" to close the window.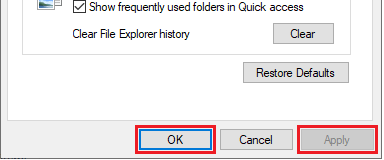 Step 6 - Close File Explorer and relaunch it.